Dromara History Group - Book Launched

'Dromara - Links With the Past'














Due to the continuing demand for the out of print first edition we have taken the decision to publish a new volume containing the best of the previous edition with a large amount of new material. The pages that follow show the wealth and variety of information out there.

I hope it wets your appetite for more and encourages you to support our groups' aims and activities.




Please do dig out your old photographs-be they school, social events, farming/work activity, houses, family events- almost anything is of interest to us. Please do take a little time and together we will all benefit. Can I encourage you to add names and dates to all your photographs so that they continue to be interesting to your family when you are no longer with them.

Do come along to our meetings in the Lagan Centre, enjoy our visiting speakers and with your stories or photographs, help build that archive for those who come after us. Click to get directions to the Lagan Centre & information on our upcoming speakers.
I wish to sincerely thank everyone who has contributed in any way with this publication. I trust you, the reader, will find the boon and website entertaining and informative.


Chairperson J.H Chambers


Table of Contents

The book contents have been outlined below:
1 Village history

2 Historical walk through the village (Click here to view extract)

3 Churches

4 Schools
5 Dispensary

6 Farming

7 Mills

8 Dromara stories

9 Dromara railway

10 Aircraft crashes

11 People

12 Brotherhood and bands
13 The Dromara Destroyers

14 Surrounding areas

15 Waringsford

16 Transport

17 Societies

18 War Heroes

19 Songs

20 Adverts

21 Leader clips

22 Youth hostels
23 Poems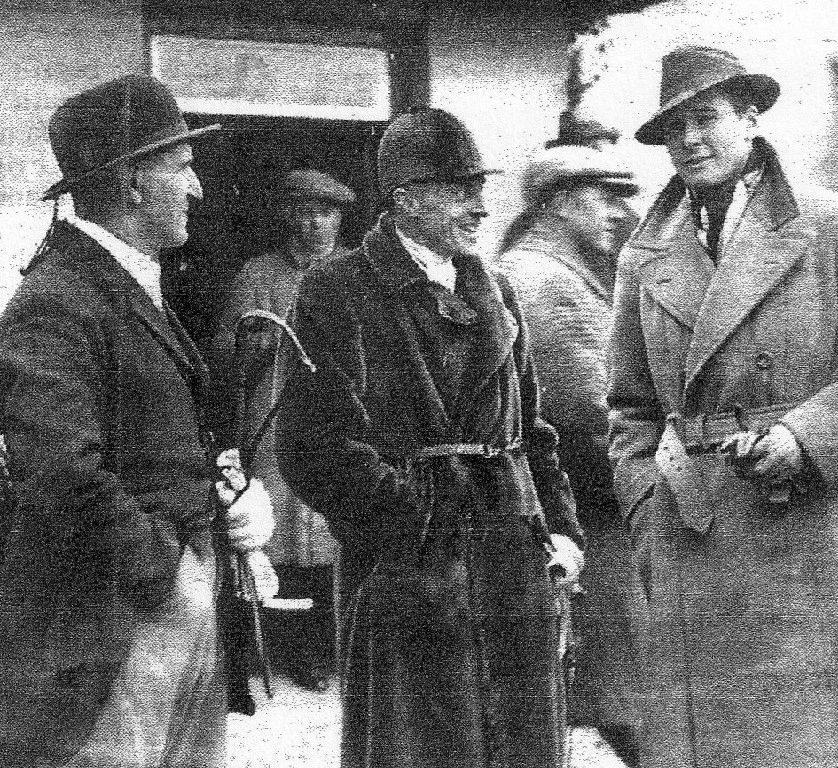 Dromara Hunt and actor Errol Flynn

Acknowledgement
Mighty Oaks from Little Acorns grow.
When we published our first book in June 2010 little did I dream of the response we would get, it was sold out within three weeks. Books were sent to many parts of the world and I kept getting requests for more copies.

People kept contacting me with new stories and tit bits of information that I had certainly never heard before and which was of great interest to us. We have included a lot of this new information together with many photographs and we would like to thank everyone who supplied these for our use.

We have not been able to include all the photographs we received but have recorded them and may well use them in the future. I would encourage everyone who still has new information to record it and pass it on to us and we will store it for future generations. When a seed is dropped one never knows where it will fall and a new story will appear.
We are grateful once again to Mr Philip McKinstry for permitting us to use one of his paintings for the cover of our book.

Joan Browne Secretary






Gathering the flax at Dromara



If you would like to buy a copy of the book, please contact us